BankerDoge has launched its new official partner vault with Dogecoin 2.0. People can start staking their Dogecoin 2.0 in the new vault to receive rewards. BankerDoge is helping cryptos leverage their potential when it comes to making use of advanced technologies. Blockchain is especially new in the block for finance and within it, staking is an entirely new concept. A lot of the new cryptocurrency projects are astray without proper guidance. BankerDoge is stepping up to mitigate this knowledge gap that new projects have to bring about more informed and holistic digital ecosystems. 
What is BankerDoge?
BankerDoge is a platform that gives decentralised finance aids to any BSC token. It helps to add on features like DeFi lending, staking, liquidity pool farming, time-locking and trustless DeFi lending to BSC tokens. BankerDoge partners with other crypto platforms with native tokens to create customised staking systems, mutually beneficial contracts that help the growth of Banker Token along with contributing to the partnering company. 
BankerDoge's long term purpose is to become a platform for staking for DeFi lending services of many different tokens. 
Why is BankerDoge One-A-Kind?
Today we see many B2Cs developing and thriving but not a lot of B2Bs. Being good on the service provider side is important for the smooth functioning of the crypto project/ecosystems. BankerDoge realises this necessity and provides assistance to new cryptos by building them customised staking vaults and other services that include Token Private Presale Systems, Governance/Charity Voting Systems, Token Swap Pages, LP Farming Pages, Credit Card Token Purchasing Systems. The vault systems are also live at launch with all of their features. 
Apart from this, BankerDoge is also active in donating to charities. It exerts decentralised governance in which proposals and even charities are selected via community voting. Its native token of the project, BankerDoge is also used as an entry and exit ticket for vaults and users can also hold it to receive rewards. 
How is BankerDoge Related To Altrucoin?
Altrucoin and BankerDoge are two related projects developed by a team. BankerDoge is the supporting pillar of Altrucoin. It acts as the staking system and funds provider for Altrucoin which is a DeFi lending platform. Altrucoin lends out tokens from BankerDoge's vaults and provides them with increased staking rewards in the form of loan interests. 
Both BankerDoge and Altrucoin are looking to expand their services and become full-fledged platforms providing DeFi lending services to other BSC tokens. 
To know more about BankerDoge, visit https://bankerdoge.com/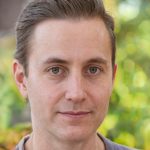 I have been a leading authority in the cryptocurrencies and blockchain technology. I have been writing about these topics for over 5 years and I'm widely considered to be one of the most knowledgeable and respected experts in the field.