The world of digital art and collectibles has been revolutionized by the introduction of non-fungible tokens (NFTs). These unique tokens have provided artists, creators, and collectors with unprecedented opportunities to buy, sell, and trade digital assets in a secure and transparent manner. While the ownership of NFTs is typically determined by the token itself, the associated metadata plays a crucial role in providing context, provenance, and additional information about the digital asset. This article explores the significance of NFT metadata and the measures taken to ensure its integrity.
What are NFTs?
Before diving into the intricacies of NFT metadata, let's briefly understand what NFTs are. NFTs are cryptographic tokens that are built on blockchain technology, typically using smart contracts. Unlike cryptocurrencies such as Bitcoin or Ethereum, which are fungible, NFTs are unique and indivisible. Each non-fungible token represents a distinct digital asset, such as artwork, music, videos, virtual real estate, or in-game items.
The Importance of NFT Metadata
Metadata refers to the descriptive information associated with an NFT, including details about the creator, title, description, creation date, provenance, and any additional attributes or characteristics that enhance the understanding and value of the digital asset. Metadata acts as a digital certificate of authenticity, enabling buyers and collectors to verify the originality and uniqueness of a non-fungible token.
Challenges with NFT Metadata
While NFTs have gained significant popularity, they are not immune to challenges, particularly when it comes to the integrity of their associated metadata. Some of the common challenges include:
Metadata alteration: Since NFT metadata is often stored off-chain, it can be susceptible to tampering or modification. This poses a risk to the trustworthiness and reliability of the information linked to the non-fungible tokens.
Metadata loss or corruption: If the metadata associated with a non-fungible token is lost or corrupted, it can lead to a loss of important information and context, affecting the overall value and understanding of the digital asset.
Metadata inconsistency: In the decentralized nature of non-fungible token ecosystems, metadata inconsistency can arise when different platforms or individuals use varying formats, descriptors, or standards for metadata. This inconsistency can create confusion and hinder interoperability between platforms.
Metadata privacy: While metadata provides valuable information about non-fungible tokens, there may be instances where artists or creators prefer to keep certain aspects of the metadata private. Balancing the transparency of metadata with the privacy preferences of creators can be a challenge in ensuring the integrity of NFT metadata.
Metadata scalability: As the popularity of NFTs continues to grow, the scalability of metadata management becomes crucial. With a large number of NFTs being created and traded, ensuring efficient storage, retrieval, and management of metadata becomes challenging.
Ensuring Authenticity and Integrity in NFT Metadata
To address the challenges mentioned above and maintain the integrity of NFT metadata, several measures and technologies have emerged:
Verification and Certification: Platforms and marketplaces that host NFTs often implement verification processes to ensure the authenticity and accuracy of the associated metadata. These verification procedures can involve manual checks, collaboration with trusted third parties, or the use of automated algorithms to detect fraudulent or misleading information.
Immutable Blockchain Technology: Blockchain technology plays a vital role in preserving the integrity of NFT metadata. By leveraging the immutability and decentralization of blockchain, the metadata associated with an NFT can be stored in a transparent and tamper-resistant manner. This ensures that the metadata remains intact and trustworthy throughout the lifecycle of the NFT.
Watermarking and Digital Signatures: To further enhance the security of NFT metadata, watermarking techniques and digital signatures can be employed. Watermarking allows creators to embed unique identifiers directly into their digital assets, making it easier to identify and track instances of unauthorized usage or tampering. Digital signatures, on the other hand, provide a cryptographic proof of authenticity and integrity, assuring buyers and collectors that the metadata has not been altered.
NFT Metadata Standards and Best Practices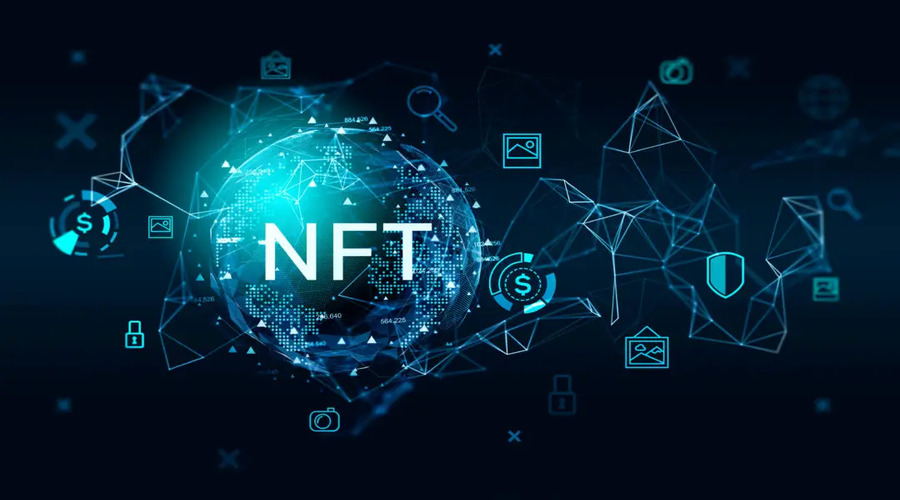 To establish consistency and interoperability in NFT metadata, various standards, and best practices have been developed:
Embedding Metadata within the Token: One approach to ensuring metadata integrity is by embedding it directly within the non-fungible token. This means that the metadata becomes an intrinsic part of the token itself, making it inseparable and less prone to alteration or loss. This approach provides a more robust and self-contained solution for preserving metadata integrity.
Utilizing Metadata Descriptors: Metadata descriptors are standardized fields or attributes that define the structure and content of NFT metadata. By adhering to these descriptors, creators, and platforms can ensure consistency and compatibility across different non-fungible tokens ecosystems. Common metadata descriptors include title, description, creator, copyright information, provenance, and licensing details.
Data Interoperability and Compatibility: To enhance the accessibility and usability of NFT metadata, efforts are being made to establish data interoperability and compatibility. This involves developing frameworks and protocols that allow NFT metadata to be easily understood and utilized by different platforms, applications, and services. Interoperability enables seamless integration and interaction between various non-fungible token ecosystems, fostering a more connected and vibrant digital art and collectibles market.
The Role of Metadata Curators
Metadata curators play a crucial role in ensuring the quality, accuracy, and integrity of NFT metadata. These individuals or organizations specialize in verifying and curating the metadata associated with NFTs. They work closely with creators, collectors, and platforms to ensure that the metadata adheres to best practices, standards, and authenticity requirements. Metadata curators act as trusted gatekeepers, promoting transparency and trust within the NFT ecosystem.
NFT Metadata Governance and Regulation
The rapidly growing non-fungible tokens ecosystem calls for clear governance and regulation to ensure the integrity of NFT metadata. Regulatory bodies and industry organizations are exploring frameworks to establish guidelines and standards for metadata practices. These regulations aim to protect buyers, collectors, and creators from fraudulent or misleading metadata, promote transparency, and foster trust within the NFT market.
Metadata Interoperability Challenges and Solutions
Interoperability is a significant challenge in the NFT ecosystem, particularly when it comes to metadata. Different platforms and blockchain networks may have their own metadata standards and formats, leading to fragmentation and difficulties in transferring and understanding metadata across platforms. Solutions are being developed, such as metadata bridging protocols and interoperability frameworks, to enable seamless metadata exchange and ensure compatibility between different NFT ecosystems.
Addressing Intellectual Property Rights in NFT Metadata
The issue of intellectual property rights becomes crucial when it comes to NFT metadata. Metadata may contain copyright information, licensing details, or references to external content. Establishing mechanisms to protect intellectual property rights and prevent unauthorized use or distribution of metadata is essential. Digital rights management solutions, smart contracts, and watermarking technologies can be employed to address these concerns and safeguard the integrity of the intellectual property in NFT metadata.
Metadata Preservation and Longevity
Preserving NFT metadata over the long term is essential for ensuring the continued integrity and value of digital assets. Metadata loss or corruption can occur due to various factors, including technological obsolescence, storage failures, or data decay. Implementing robust preservation strategies, such as decentralized storage systems, metadata backups, and migration plans, can help mitigate these risks and ensure the longevity of NFT metadata.
Social Impact and Ethical Considerations of NFT Metadata
As NFTs gain popularity, discussions surrounding their environmental impact, inclusivity, and cultural appropriation have emerged. Metadata associated with NFTs can contribute to these considerations. Transparency in metadata, including information about the carbon footprint, artist royalties, or cultural significance, can address ethical concerns and promote socially responsible practices within the NFT ecosystem.
Future Developments in NFT Metadata Security
As the non-fungible token space continues to evolve, ongoing developments are expected to further enhance the security and integrity of NFT metadata. Advancements in blockchain technology, smart contracts, and cryptographic techniques will provide additional layers of protection against metadata tampering or manipulation. Moreover, increased collaboration between platforms, curators, and industry stakeholders will drive the adoption of standardized metadata practices and improve overall metadata security.
Conclusion
The integrity of NFT metadata is crucial for establishing trust, verifying authenticity, and preserving the value of digital assets. By implementing verification processes, leveraging blockchain technology, and adopting best practices, the non-fungible tokens ecosystem can ensure that metadata remains reliable, tamper-resistant, and informative. As the industry progresses, continued efforts to enhance metadata security will contribute to the sustainable growth and widespread adoption of NFTs.
FAQs
Q1. What happens if the metadata of an NFT is altered?
If the metadata of a non-fungible token is altered, it can lead to a loss of trust and the potential devaluation of the digital asset. It may also impact the ability to verify the authenticity and provenance of the non-fungible tokens.
Q2. Can NFT metadata be easily forged?
While NFT metadata can be susceptible to forgery, platforms, and marketplaces are implementing verification processes and utilizing technologies such as digital signatures and watermarking to mitigate the risks associated with metadata forgery.
Q3. Are there any industry standards for NFT metadata?
Yes, there are industry standards and best practices for NFT metadata, including the utilization of metadata descriptors and embedding metadata within the token. These standards aim to ensure consistency, interoperability, and integrity across different NFT ecosystems.
Q4. How can artists protect the integrity of their NFT metadata?
Artists can protect the integrity of their NFT metadata by working with trusted platforms, leveraging blockchain technology, utilizing watermarking techniques, and digitally signing their digital assets. Regularly monitoring and updating the metadata is also essential.
Q5. What are the potential risks associated with compromised NFT metadata?
Compromised NFT metadata can lead to misinformation, loss of trust, and potential legal issues. It may also affect the value and marketability of the NFT, as buyers and collectors heavily rely on accurate and reliable metadata to make informed purchasing decisions.