GotBit, the cryptocurrency consultancy has grown and expanded to become one of the largest and most sought-after in its game for the last few years. The team has started GotBit Foundation, an accelerator/incubator that invests in new promising crypto projects. Established in 2017 by top-class mathematicians, GotBit prepares strategies for business development and market marking for blockchain and crypto projects. So far, the company has created multiple 100 top projects and is currently working with 250+ live projects. With the experience of working with over 1000 projects ever since the beginning, the team has grown into veterans in the space of crypto.
GotBit specially designs tools, apps, web platforms and algorithms that help in the Market Making with the help of Artificial Intelligence. It provides round the clock consultancy and development services for startups. The team gives valuable insights and helps building the  tokenomics, bridging, partnerships, listings and more. In the development wing, GotBit has proudly designed and owns several 3D mobile games and has its Blockchain Fork. Boasting a solid history with investment, GotBit has conducted 50+ successful IDOs, SFO, VC, angels, foundations and Private Rounds. 
Testimonials reveal that GotBit exhibits high service quality and fast execution. It has got a large network of connections between different projects and developers. The company strategy is to find out the key growth component of each project and leverage its network to enable exponential growth. 
More About GotBit
GotBit is headquartered in Moscow, Russia and is considered one of the best market makers in the space. Currently, they employ over 100 people and are continuously looking to expand further in the industry. Follow them on social media to get a look behind the scenes at crypto's largest innovator. 
Socials 
Twitter: https://twitter.com/gotbit_io 
Website: https://gotbitfoundation.com 
Website: https://gotbit.io 


Read Our Other Post – https://www.thecryptoupdates.com/finotrend-an-incredible-platform-for-trading-cfds-on-shares/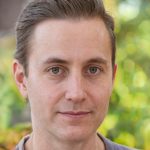 I have been a leading authority in the cryptocurrencies and blockchain technology. I have been writing about these topics for over 5 years and I'm widely considered to be one of the most knowledgeable and respected experts in the field.