In passive income, a person earns money from ventures in which they are not actively involved. It usually doesn't take much effort to invest money or digital assets in a cryptocurrency investing plan or platform, then sit back and watch your money grow. It is possible to predict and fix profits under certain circumstances. In some cases, uncontrollable factors play a role.
However, traditional passive income sources are ineffective in the age of Blockchain and rapidly evolving technology. You need more than that, and RedlightFinance is here to provide it.
What is Redlight Finance?
After starting as a cryptocurrency promotion group on Telegram, Redlight Finance soon branched out into a NaaS/DaaS hybrid project, Redlight Node District, which assisted in funding the company's own blockchain, Redlight Coin.
Enough with Redlight Finance; let's discuss how you can start earning passive income from the platform.
Introducing Scarlet Chains
A passive rewards system explicitly designed for Redlight Coin, Scarlet Chains uses NFT Technology, sustainable tokenomics, and dynamic contract features. To reward its customers steadily, Scarlet Chains starts at $20, with the possibility of raising the price over time.
We will call this system Chains instead of Nodes, as Scarlet Chains does. The Scarlet Vault allows members to improve their nodes by using risk/reward. First, each node creates its money or token. Then, each token may be sold for an underlying liquidity-linked currency or used to create additional nodes and boost daily incentives.
NFT technology and node smart contracts make reward creation flexible and sustainable. Nodes grow more straightforward as NFTs, generating value and making them appealing investments. We'll also have NFTs that increase reward generation and decrease taxes to complement your nodes.
Breakdown of Scarlet Chains
Here is a breakdown of what you need to know about the Scarlet chain to earn your passive income.
Here are a few terms you should know:
$SCAR: – Native Token of Scarlet Chains
$REDLC: – Native Token of Redlight Finance
$SCR: – Scarlet Chain – Red
$SCP: – Scarlet Chain Platinum
$SCB: – Scarlet Chain Black
Scarlet chain lets you upgrade its chains by combining the above chains and creating more value.
Here are a few examples:
10 $SCAR + 5 $REDLC = 1 $SCR
4 $SCR + 10 $REDLC = 1 $SCP
2 $SCP + 15 $REDLC = 1 $SCB
Benefits of combining the chains:
1 $SCR generates —> 0.2 $SCAR every 24 hours
1 $NCP generates—> 0.85 $ SCAR every 24 hours
1 $SCB generates —> 1.8 $SCAR every 24 hours
The maximum amount that a user may possess for any Chain subgroup will be capped—encouraging users to advance their chains to the next tier. For SCR, SCP, and SCB, there will be caps of 50, 15, and 10.
Note: To be able to generate the following rewards, you must have a minimum number of various Chains in your wallet:
For SCB: – 1 SCR
For SCP: – 3 SCR
For SCB: – 3 SCR + 2 SCP
The things we've mentioned above may seem complicated to you, but they're not. The process will become second nature with time. Just start, and you'll be up and running in no time.
Tokenomics
According to the whitepaper, the network has a 100,000 token initial total circulating quantity, of which 75,000 tokens will be added to the prize pool. The remaining $10,000 will be split equally between migration and team wallets, with $5,000 going to liquidity.
According to the platform, taxes will be distributed as follows: 80% will go to the liquidity pool, 10% to the treasury pool, and 10% to the other wallet.
The platform will impose darkness upkeep when a user starts a chain to make sure that users will be contributing to the maintenance of ongoing projects, and it will be a scaling cost. A darkness maintenance cycle lasts seven days. Users will cease producing rewards if they enter darkness because they haven't paid maintenance charges.
Final Words
Scarlet Chains is the best choice if you're looking for a passive reward system. Scarlet Chains, a platform created especially for redlight currencies, provides a secure foundation owing to its NFT technology, sustainable tokenomics, and dynamic contract features. Redlight Finance's gas-free design positions the company to safely enable the conversion of established enterprises that need massive databases to web3. Keeping everything in mind, you receive everything in one place.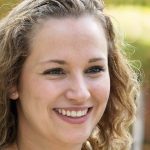 I have been working as a Crypto author for the past 5 years and have gained a lot of experience in the field. I have written many articles on Cryptocurrency and have also spoken at various conferences. I am very passionate about Cryptocurrency and I believe that it holds a bright future. I am always happy to help people learn more about this exciting new technology.