NFTs (Non-Fungible Tokens) have become one of the most popular and beloved applications of DeFi solutions and blockchain technology. However, many experts believe that NFTs still haven't reached their full potential and that the NFT ecosystem has a lot of room for growth. MAR Token is a revolutionary DeFi platform designed specifically to unleash the full power of NFTs. But what is MAR Token really and how does it work?
What is the MetaDeFi Token?
MAR Token is a groundbreaking DeFi project aiming to radically disrupt the current NFT ecosystem by applying the power of artificial intelligence (AI) to the world of Non-Fungible Tokens. By combining artificial intelligence, NFTs and DeFi, MAR token will completely revolutionize the current blockchain adoption and help to further the global adoption of decentralized finance solutions.
Artificial intelligence and DeFi have a lot in common. Both of these revolutionary technologies rely on automation and high-end deterritorialization of complex processes, as they allow the removal of unnecessary human intermediaries and replacing them with automated solutions such as smart contracts. MAR Token combines DeFi and AI in a single, powerful platform designed with maximum profitability in mind.
How Does the MAR Token Work?
MetaDeFi Token greatly enhances the functionality of NFT technology. Thanks to the use of artificial intelligence, MetaDeFi is able to incentivize building a next-generation marketplace for Non-Fungible Tokens and various other digital coins and tokens.

What Is the MAR AI Bot?
The MAR AI Bot is a groundbreaking artificial intelligence system designed specifically with the goal of making traders maximally enhance and keep the profits of financial exchanges, including DEXs (decentralized exchanges), NFT marketplaces and other DeFi platforms.
Thanks to the MAR AI Bot, the MAR Token ecosystem will be able to collect and analyze the arbitrage data of prices of all kinds of assets with maximum efficiency. By utilizing the full potential of artificial intelligence, the MAR Token platform will be able to drastically increase overall profitability by gathering the data from all major marketplaces in the world, including the top 10 exchanges with the largest trading volume in the world, such as the largest crypto exchange in the world — Binance.
When Will the MAR Token Be Launched?
Combining Artificial Intelligence, Decentralized Finance and Non-Fungible Tokens will soon create the most profitable and technologically advanced blockchain-based ecosystem in the world. The Australian-based team behind the MAR Token is currently finalizing the development of one of the most powerful AI systems ever made, and the MAR Token is scheduled to launch in Q4 2021.
MetaFish Game Item – New "Fever" for NFT Game Industry
The two-year Covid-19 pandemic and the advent of digital asset investment trends have made them labeled as "pandemic money".
Besides the NFT genres being traded today, there is a new trend that is the booming NFT application crypto game. The market value of these types of NFT games is already $13 billion (figures as of September 11, 2021). The reason why NFT games are popular is because of their convenience, ease of play, easy buying and selling, and making profits…
Grasping the trend of worldwide demand for both material development (Finance) and enhancing spiritual value (entertainment), MetaDeFi launches the game "Play – to – earn": Fishing. With the perfect form, variety of products and designs from fish, fishing rod to fishing tank… We are confident that it will bring not only moments of entertainment and relaxation like real life, but also player can be earned through the collection of "trophies".
Overview of MetaDeFi Token
Name: MAR Token
Code: MAR
Platform technology: BEP-20
Total supply: 25,000,000,000 TOKEN
Roadmap MetaDeFi Token
10-01-2021
Concept development
Building a global MetaDeFi ecosystem platform
Build social channels Facebook, Twitter, Instagram, Telegram, Discord, Youtube, Support Channel
Build Website and Whitepaper
12-03-2021
Marketing, Connect
Officially open launch MetaDeFi platform globally through Claim MAR Token
02-01-2022
Launch Game
Launching a financial game called Adopt Fish community in this game will use MAR Token to pay, MVR Token use receive reward, where we can join and build our own
Investment
03-01-2022
Listing on DEX
Cooperating with reputable auditing units Certik, CTDsec, Techrate
Listing MAR on PancakeSwap and 2 international DEXs
Listing MAR on CoinMarketCap
01-01-2023
Decentralized Exchange
Launching DEX, Swap, Liquidity, Exchange, Trade
04-15-2023
NFT Technology
Research and development on NFT technology on Defi platform of Meta DeFi
Research and development MarketPlace to buy and sell and develop NFTs in the form of artificial intelligence – users can create their own AI through the Meta DeFi platform
Launching Meta DeFi's Android and IOS App platforms
07-01-2023
Investing
Launching Staking MVR, Farming BNB
09-01-2023
List on Exchange
List MVR on major international P2P exchanges like Binance, Huobi, Gate.io
Links to put MVR Tokens on crypto news sites like CoinMarketCap, Coinnomi, LiveCoinWatch
Research and optimize technology for virtual reality games and artificial intelligence
11-01-2023
Game NFT
Launching a Swords manship game called Sword World community in this game where we can role-playing combat, do quests to receive NFT rewards, and completely on MetaDeFi's NFT platform
Establishing representative offices in multinationals
Focus on developing charity fund and fund for global artificial intelligence technology research through auctions and patents
04-10-2024
Game Platforms
Bringing Community game Meta DeFi games to major distribution platforms such as Egame, Xbox, Play Station
Develop more study promotion funds, support people who are passionate about technology and science to be able to study and develop methodically
Organize art exhibitions and art exhibitions around the world distribution platforms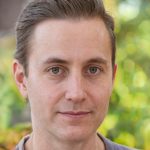 I have been a leading authority in the cryptocurrencies and blockchain technology. I have been writing about these topics for over 5 years and I'm widely considered to be one of the most knowledgeable and respected experts in the field.